Introduction
Many wedding traditions have gone out the window in the 21st century. One that we're glad is fading is the idea that men and women have to hold separate gendered celebrations before the big day.
Everyone will be together at the wedding, so who says we can't all be together for the pre-wedding? Enter the Sten Do!
If you have a mixed groups and lads, gals and everyone in between, then why not get them together for a night or weekend of frivolity with one of our top sten do ideas?
What is a Sten Do?
A sten do is a single night or whole weekend celebration before a wedding, where men and women are invited together in a mixed group.
Top Sten Do ideas
Many of the items in this list of sten do ideas can be booked in one of our destinations in the UK, Ireland and Europe. Check them out once you've found an idea you like!
1. Paintballing
Even the most anti-gun people, who roll their eyes at the mere thought of being shot at with a paintball, love shooting people. In fact, it's often those very people that end up enjoying themselves the most.
If you suspect your bride or groom harbours secret fantasies of being Lara Croft or The Terminator, get everyone together for a fun day out of shooting and blasting with this excellent sten do idea.
And just think of how many times you'll be able to take aim at that cousin who has demanded a gluten-free, dairy-free, meat-free, taste-free wedding dinner and asked if he can bring his cat as a date. Exactly. He's worth…ooh, at least 100 paintballs on all his own. 
2. Clay pigeon shooting
In keeping with the whole shooting theme, if aiming at each other horrifies some members of the party, why not direct your gun at some clay pigeons instead? That way, there will be no side-eye from the Cat Cousin who knows fine well you're annoyed about the whole wedding meal saga.
With clay pigeons, you can still imagine you're shooting him, but the bonus is that it won't get you into trouble with your other half. This sten do idea is always good fun and someone unexpected always ends up being worryingly accurate… 
3. Quad biking
Nothing brings out the competitive nature of a group quite like roaring through the countryside, kicking up dirt on a quad bike.
There's a real sense of power involved, and it can be quite addictive. Plus, you don't have to stick to the speed limit, there are no cameras around and, well, you can't get any points on your licence for going too fast. It's like being able to drive the way you want to drive during rush hour but can't.
Quad biking is a hugely exhilarating sten do idea that's always good for a laugh for a younger group. Mind you, don't count anyone out on account of their age as they might just show you a thing or two. 
4. Murder mystery dinner
Everyone likes to think they're intelligent enough to solve the odd murder or two and, given the constant cycle of CSI-type shows, everyone is armed with basic knowledge of some high-profile cases.
If you're addicted to true crime and want to see how you'd fare as the next Taggart, this sten do idea combines the glamour of Agatha Christie novels with the nervous anticipation of walking alone through Whitechapel during the reign of Jack the Ripper.
OK, so maybe it's not that terrifying, but it is incredibly good fun. Plus, there's food and alcohol, so even you're no Poirot, it won't really matter, will it? Non.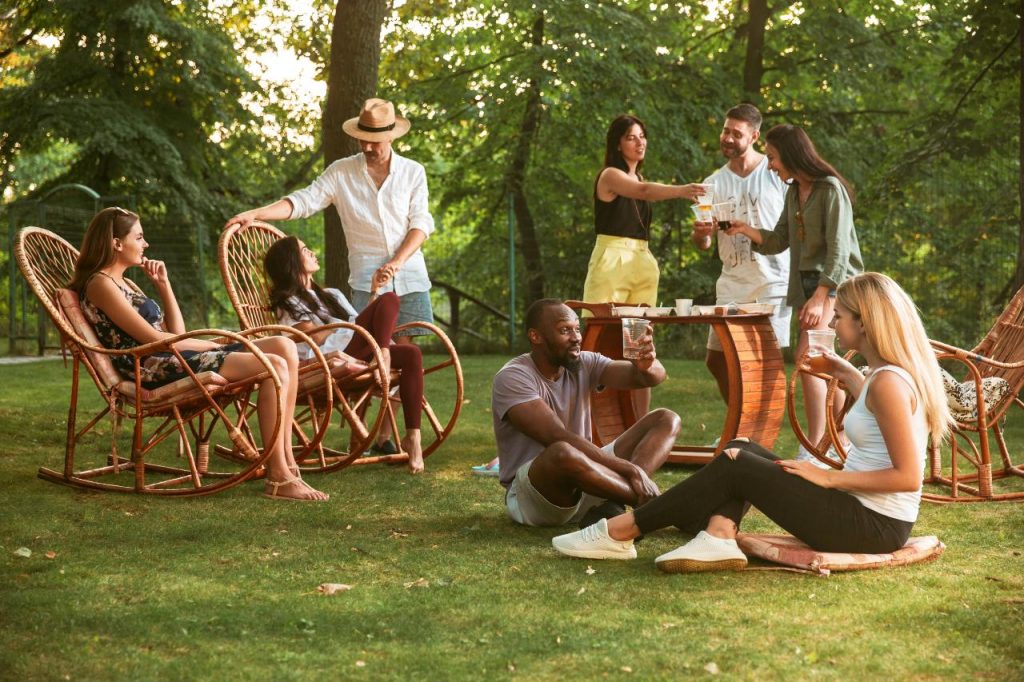 5. The Cube
If you've tuned in to the TV show, you'll know that this is an activity combining brains, skill and the ability to catch stuff falling from the sky. What better way to test yourself against the members of your wedding party by challenging them all to a day in The Cube?
If you have a party member who doesn't want to take part, why not suggest they be the Philip Schofield and do some commentary? Hopefully, if it's someone's Mum or Dad who's been married forever, they won't feel the need to confess anything afterwards…
Anyway, lovely Phillip aside, The Cube is a battle for everyone and one of the best sten do ideas for mixed groups.  
6. A day at the races
This sten do idea has many elements, do you don't really have to be a fan of horse racing to enjoy it. If you've ever seen the hats at Ascot or the dresses at Haydock, glamour-pusses will likely be easy to convince.
Those who do like a flutter on the horses won't need any incentive, so you can already count on their participation. May courses across the country offer special packages for events, so the group can potentially reserve tables for drinks, a meal and, of course, a great spot for cheering on your favourite gee-gee.
For those unfamiliar with choosing a horse and who know nothing about calculating odds, it's always a good laugh to put your money on the one with the funniest name, even if it's only got 3 legs. That's what we do, anyway. It's part of the fun.  
7. Beer biking
Many cities (and towns) across the UK now offer the chance to ride around town on a wheeled bar, while taking in the sights and sounds of the city. These pedal-powered tours are a great sten do idea for mixed groups to enjoy a few drinks together in new surroundings.
Pedibuses comes in many guises and generally have barrels of beer or a bottle of wine for your enjoyment as you cycle around. Pushing yourselves around on a massive bike not only burns off calories but it can take you to areas of town that you've probably never seen. 
8. Book a river cruise
If you get yourselves near a sizeable body of water, this is a great way to spend an afternoon or evening with family and friends. As a sten do idea, it can be as wild or as tame as you want it to be. Either hit up the boat for an afternoon sightseeing cruise with a few drinks, or party on into the night on a club night along the river.
If you don't have an actual river nearby, canal boats are also a thing. There are also quite a few lakes in the country, and we hear Scotland has some beautiful lochs. One of them even has a monster. Allegedly.  
9. Escape the escape room
Batting it out in an escape room is a great sten do idea for a mixed group of friends and rellies who enjoy a bit of a challenge. There are hundreds of different rooms across the country and no end to the options on themes.
If you're part of a larger group, there are usually multiple rooms in any one location, so it's easy enough to split up and then switch over so everyone gets to experience the same puzzles during the day. That way, you can make a bigger challenge of it and not only see who can work out how to escape but also which group make the fastest escape. 
10. Festival fun
Now that things are getting back to some sense of normality (even if is still abnormal), we're now in the position of being able to think about enjoying festival season again. One of our favourite sten do ideas is to get the gang together at a festival and let loose out in a field somewhere.
The good thing about festivals is that they tend to have a wide appeal, so there's always a bit of something for everyone. If a full-on festival is too much, then a night out at a comedy gig, a theatre show, or a live music event, followed by dinner and drinks can be equally fun…and there's far less need for wellies. 
11. Ultimate games night
Everyone has joyful memories of that time they managed to snap up Park Land ANY Mayfair during a game of Monopoly.  We've also usually got slightly more embarrassing recollections of shouting out stupid answers when under pressure trying to name 3 Welsh towns during a Christmas game of Articulate.
Whether you're the former or the latter, an ultimate games night can be riotous in their right hands. Don't feel you have to restrict this to everyone sitting around the dining table with their drinks, trying to beat one of those little egg timer things.
We highly recommend including Twister into the stack of board games to make sure everyone gets off on the right foot (pun intended).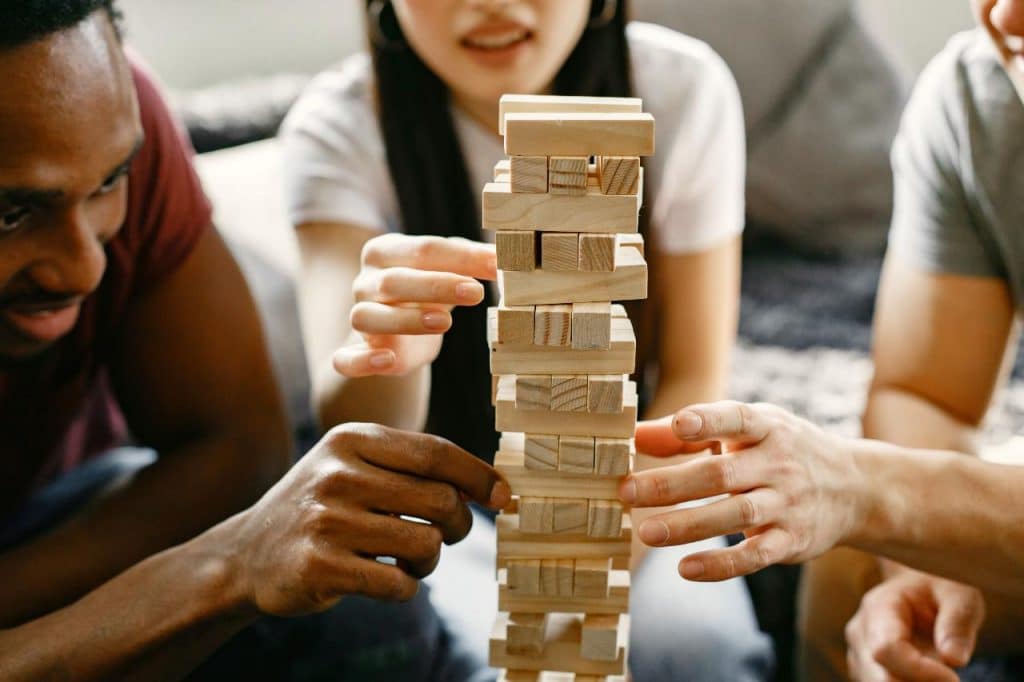 12. Hiking/biking pub crawl
Getting out in the fresh country air can be a Godsend for city dwellers and, even if you already live in a rural setting, going elsewhere is always welcome. As they say, a change is as good as a rest. We don't know who said that, but we think it's probably right enough.
One of our fave unique sten do ideas is combining a traditional pub crawl with some hill walking or cycling and planning out a route in the countryside. If you've always wanted to visit the Lakes or explore the coast of Ireland, why not get together and plan out a walking or cycling route, with some well-spaced pubs in between? 
13. Hire some space
Whether it's a local cocktail lounge or the cinema, having space to yourselves without the usual background noise of Other People can be a lovely way to ensure everyone gets to know each other over the course of an evening.
This is an excellent sten do idea that gives you plenty of scope to figure out what everyone's interests are and take it from there. If you fancy seeing the latest James Bond in your own personal viewing room, speak to your local cinema about rates.
If you fancy chilling out in a nice restaurant, chat to them about taking over their space for the night and having the Chef cook your favourite meals. When everyone chips in, these things are usually less expensive than you'd think.
14. Outdoor adventure centre
If you have a young crowd or fit and adventurous older participants, why not look at a weekend at an adventure centre? There are many you can hire out and this is a good sten do idea for groups who fancy a bit of white water rafting or some relaxing kayaking around water with far fewer…obstacles.
It's a great way to try something new and it needn't be dangerous. Lots of outdoor ed venues also have simple walking routes, so it really can be something that suits everyone involved. 
15. Hire a big house
If you've got a big enough group, splitting the cost of hiring a big self-catering house can be one of the most cost-effective sten do ideas on this list.
This option is particularly suited to a sten party crew who are looking to chill out, share some meals at home, play some games, watch some films, share some drinks and celebrate the laid back way.
It also means the group can be flexible when it comes to who does what. If everyone plans to head into the town pub for a few drinks but someone doesn't want to join, then they can just hang out in the house and rejoin the group for post-pub games in the lounge when they get home.
A sten do is all about doing it your way and booking a big house together gives you the freedom to make the weekend into whatever you want.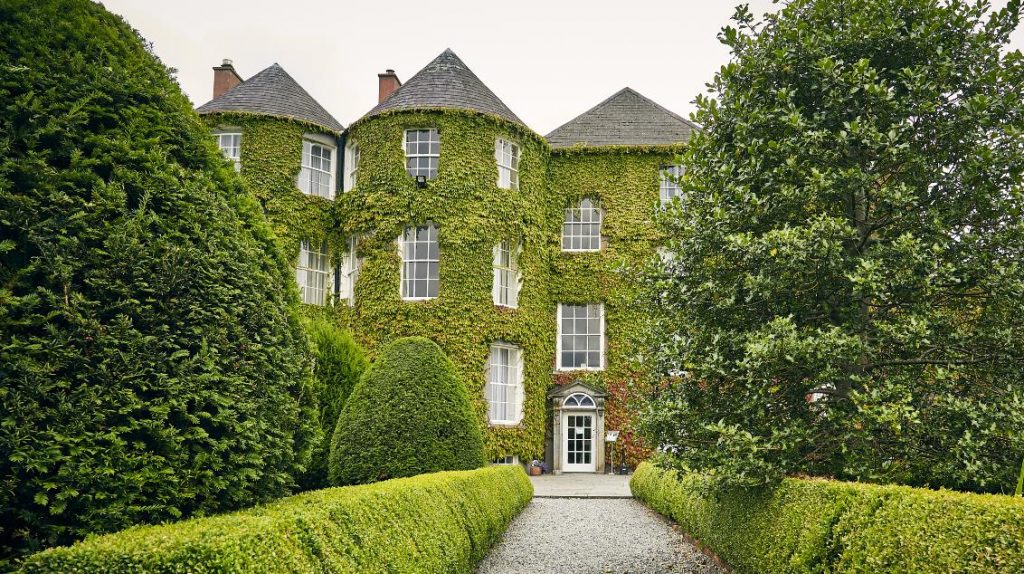 16. Camping trip
If your group do a yearly camping trip or if they're just outdoorsy people, then a camping weekend out in the wilds or on the cost might be the best sten do idea for you.
We love this one because it's a cheap option that won't break the bank and it's geared towards a group keen on quality time, stunning views and a laid back celebration before the wedding.
Make sure you take all of the right equipment for sleeping, cooking, bathing, drinking and playing and you'll be set for a unique sten do weekend away!
17. Adhere to the stereotype
Just because you're ditching the traditions of gender-based stag and hen parties doesn't mean you have to dispense with the usual activities.
Sten do ideas can follow the well-worn pathways of a mad weekend in Vegas or the popular European city break. This way, at least, you can all agree on a location, and everyone can indulge.
If you want to hit the bars at 10am, then do that. If others want to visit the local art galleries, they can. There's no reason different people can't do different things and join back up later. This is a great way for people to make friends – particularly if the group is larger. You'll tend to find out things about each other and end up sharing interests with someone you don't know very well. 
This, friends, can be the key to a well-integrated group. Who knows, you might just find out that your family and friends end up closer.  And if that doesn't make married life a wee bit easier, we don't know what will.
Conclusion
Which of these sten do ideas pique your fancy?
No matter which sten do idea you choose, the most important thing is to make sure it suits your group and the style of weekend the bride or groom-to-be would love best.
Here at The Stag's Balls, we've helped many sten do groups to book incredible weekends away. However, you could also book through our sister site, The Foxy Hen, if you'd prefer.